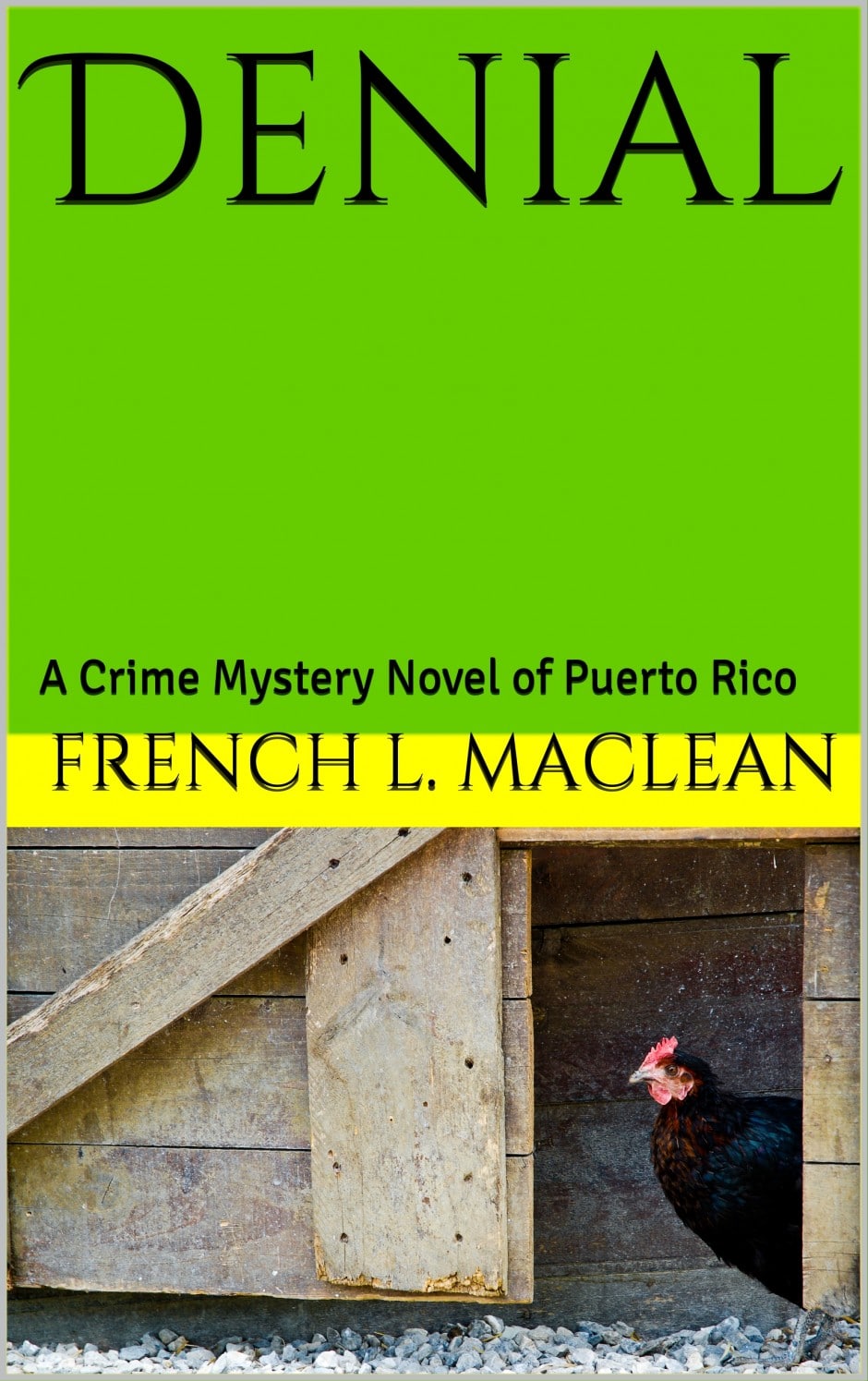 The great novel of Puerto Rico is finally here!  After writing all these books on history, Olga and I decided to try and write a novel and the result is now on Amazon Kindle Direct Publishing under the title:
Denial
A Crime Mystery Novel of Puerto Rico
The mysterious disappearance of a valuable animal in the mountains of Puerto Rico leads Detective Sergeant Antonio Ponce from the murder investigation of Hector "Macho" Camacho to a dangerous journey into the world of animal trafficking in the Caribbean.  The search to solve the crime is complicated by professional hit-men and a Puerto Rican bureaucracy that is in a perpetual state of denial that any crime of this magnitude could ever occur on "The Isle of Enchantment."  In addition to a page-turning build-up to the book's conclusion, the work presents an in-depth look at the history, people, geography and culture of the "Commonwealth of Puerto Rico."
Researching and writing it was fun and stretched our imaginations trying to craft a believable work of fiction.  I think it is a page-turner, but in addition to the storyline, you will find a wealth of information about the island's people, geography, food and travel — a great book to take with you on your Kindle or Ipad when you go on vacation down there (the restaurants and coffee houses named in the book are all there in real life!)
So have a great time…and do be careful the next time you take a bath!