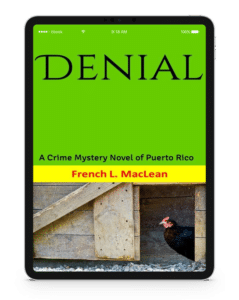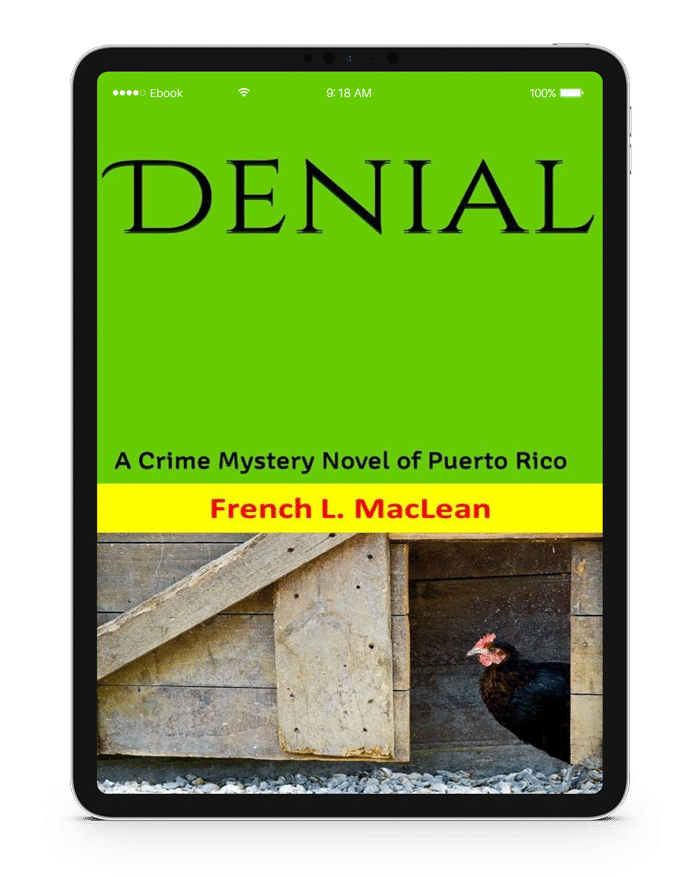 Denial, a novel about an unusual crime, some unique detectives, and a lot of local color about the island of Puerto Rico, is now available for you to read in its entirety — right here on the website and for FREE.
Many thanks go Olga's family members for helping get all the details about the island accurate and timely.  There are three options for downloading.  In the PDF download, the book is 211 pages long.
Whether you're looking for something to read on vacation, or a good read over a weekend at home, you'll learn a lot and have fun doing it.
The pandemic has really caused an upheaval in all our routines.  Its about time that you get an opportunity to forget about those troubles and not have to pay anything for the experience.
Have a great read!
French
PS.  If you like it, let me know and I'll bring Detective Sergeant Antonio Ponce out of retirement for another adventure.